Description
TMS Pack for FireMonkey is a set of different components for developers who use FireMonkey to develop their own UI. The styling and configuration of the components in this suite are highly customizable and any theoretical modifications will be applicable. TMS Pack for FireMonkey contains various components including:
Grid

Planner

RichEditor

TreeView

PageControl

Spell Check

TableView

Toolbar

Memo

Edit

Pickers & selectors

Instrumentation and multimedia

Miscellaneous
Developers will be able to build rich, efficient graphical user interfaces using the powerful capabilities of the FireMonkey platform as well as the rich components of this suite. All of these components are coded as standard and can be used without having to worry about complex code.
It is worth noting that FireMonkey is a cross-platform framework for building and developing user interfaces, so programmers will be able to easily run their applications on Windows, Mac, ios and Android. This framework uses Gpu or GPUs to process graphics as much as possible, and applications built on the benefits of hardware acceleration provided in Direct2D for Windows Vista, Sun and 8, as well as OpenGL ES on Android, iOS and Windows XP (which does not support Direct2D) will be available. FireMonkey is designed by Embarcadero Technologies for use in Delphi and C ++ Builder.
required system
TMS Pack for FireMonkey Compatibility:
Delphi XE6, XE7, XE8, 10 Seattle, 10.1 Berlin, C ++ Builder XE6, XE7, XE8, 10 Seattle, 10.1 Berlin (Prof / Enterprise / Architect)
Pictures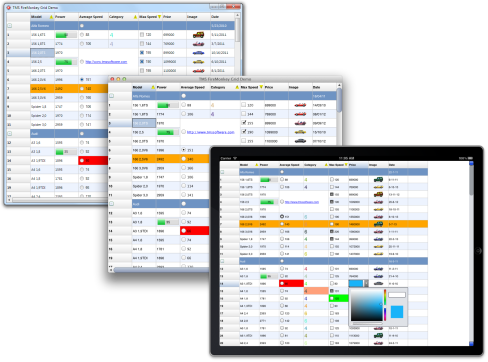 Installation guide
Programmers know better.
download link
Download TMS Pack for FireMonkey_3.6.5.3 XE6-XE10.2
Download TMS Pack for FireMonkey_3.5.3.0 XE6-XE10.2
Download TMS Pack for FireMonkey_3.4.8.4 XE6-XE10.2
Download TMS.Pack for FireMonkey 3.3.2.2 Full Source XE6-XE10.1
Size
17 MB