Description
TMS Workflow Studio is a VCL framework for business process management (BPM or Business Process Management) in Delphi and C ++ Builder. With this software you can easily add different workflow capabilities and business processes to your applications, and of course end users will also be able to create workflows.
The definition of BPM in Persian Wikipedia is as follows:
Business process management includes concepts, methods, techniques for designing, monitoring, configuring , executing, and analyzing business processes . These processes include individuals, organizations , systems , and other information sources .
A number of business processes that can be automated by the TMS Workflow Studio framework:
Manage Orders

Sales Management

Recruitment and selection processes

Sales & Marketing

Project Management

Product Warranty Management

Software distribution and deployment

Product Specifications and Requirements

Expense and cost tracking
Visual workflow design, execution, and task management created by the workflow are key functions of this framework. Using this framework and its components, Delphi programmers and C ++ Builder will have access to all the capabilities needed to build and manage business processes (or business processes) and will be able to access such capabilities in their applications. Embed to allow end users to build different BPMs.
required system
TMS Workflow Studio Compatibility:
for Delphi 7, 2007, 2009, 2010, XE, XE2, XE3, XE4, XE5, XE6, XE7, XE8, 10 Seattle, 10.1 Berlin, C ++ Builder 2007, 2009, 2010, XE, XE2, XE3, XE4, XE5, XE6, XE7, XE8, 10 Seattle, 10.1 Berlin (Prof / Enterprise / Architect)
Pictures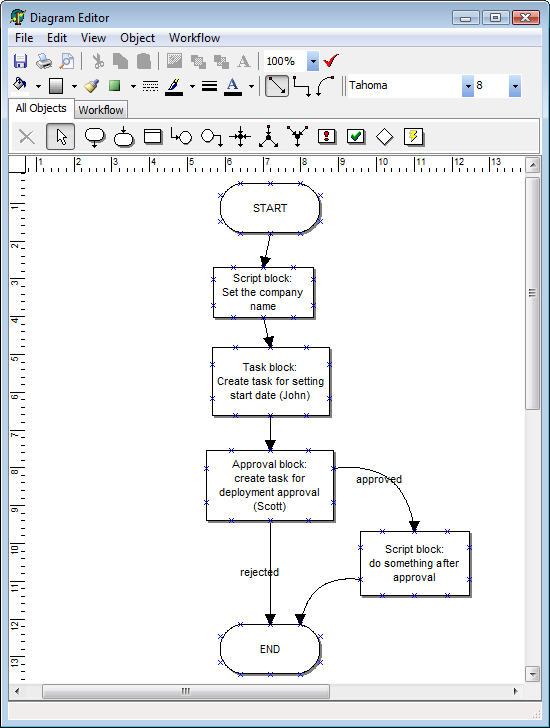 Installation guide
Programmers know better
Download link
Download TMS Workflow Studio v2.17 Soure Code
Download TMS_WorkFlow_v2.12_for_D7-Rio
Download TMS Workflow Studio_2.11.0.1.D2007-XE10.2
Download TMS Workflow Studio_2.11.D7-XE10.2
Size
4.85 MB